Hookah Charcoal Briquettes Maker
---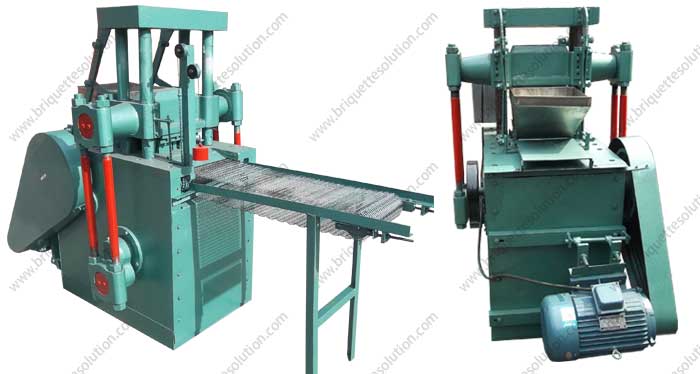 Hookah charcoal briquettes maker is a kind of briquette machine that can make charcoal into common shisha shape like round and square. It is a high efficient briquette machine which is very suitable for this job.
What is Shisha or Hookah
Hookah or somewhere call it shisha is a kind of tobacco product originated in the Middle East made from tobacco mix with honey or fruit, it used to be only popular in the middle east which now is popular all over the world.
Raw Material
Coconut shell, bamboo, olive wood, citrus (lemon/orange) wood, charcoal dust, etc.
Size: less than 2mm;
Moisture: 12%-15%.
Final Briquette
Shape
round, square, rectangle, triangle, cylinder, diamond, cone, etc. (can be customized)
Size
Round: 20-45 mm; Square: 15-55 mm.
Burning time
Round 40 minutes; Square 60-90 minutes;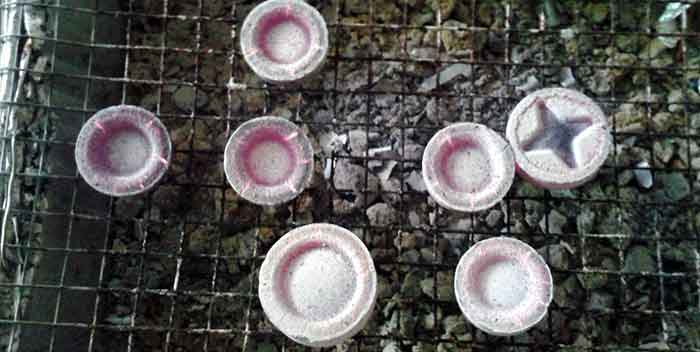 Briquette benefit
With fierce fire, smokeless, tasteless, non-toxic, and long burning time.
The hookah/shisha briquettes use the quick burning charcoal technology, burning from top to bottom.
Machine feature
Automatic feeding and discharging system.
Solid crank arms and strength pressing.
Mold can be easily changed and maintain.
Buffer device can help to avoid overloading damage to the spare parts.
Low noise, resistance to wear;
The transmission system places in the closed worm box under the main body, as completely independent component, with low noise and less wear.
With automatic or manual operating system according to what you need.
How to make high quality shisha charcoal briquette
Use small materials as requirement;
Use high quality raw material to avoid;
Take a good binder formula;
Choose a high quality shisha charcoal briquette machine;
Process of hookah/shisha making
1. Turn your raw material into charcoal
Use a carbonization furnace or build your own kiln to turn your biomass into charcoal.
2. Crush your charcoal to particles.
3. Mix the charcoal powder with binder.
4. Briquette the binder mixed charcoal.
5. Packing the briquette.
Hookah briquette making show
Parameter
Model
MTMB-9
Capacity (pcs/hour)
10,000-20,000
Briquette shape
Square, round
Common briquette size
Square, 25mm cubic;

Round, 30,33,35 (mm), thickness around 12mm

Power (kW)
7.5
Dimension (mm)
1000*1500*1600
Weight (t)
1.7