Charcoal Briquette Machine Guideline
---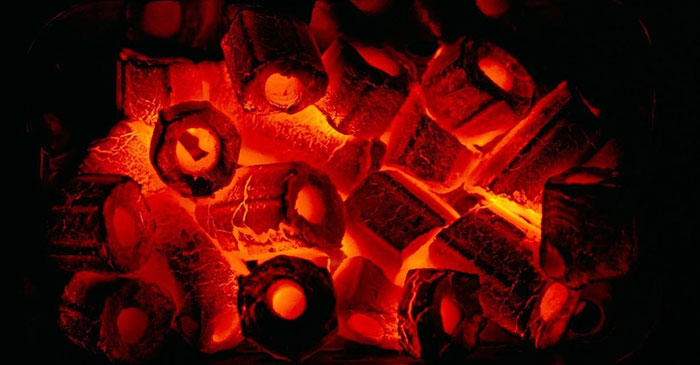 Charcoal briquette machine is a good assistant which helps you to treat the waste charcoal dust as a valuable source.
Why charcoal briquette
Charcoal briquette is widely used around the world for BBQ, fuel, etc. It's really a big deal that a lot of companies doing the charcoal business making around the world. When making the charcoal, when the lump charcoal is taken, when handling, transportation, packing, there will be a lot of fine charcoal dust we need to collect and find ways to deal with them, briquetting is one of the choices.
Studies show that in charcoal manufacturing establishments, fine waste constitutes 10 to 15 percent of usable charcoal. So there comes a lot of inquiries for briquetting work by using charcoal briquette machine. And also for other low-density wood and bulky materials like coconut husks, corn cobs, etc, in order to improve the quality of the charcoal for further usage, we turn these charcoal into briquette as well.
Charcoal sources
Charcoal from low-density wood and bulky materials like bamboo, coconut shell, corn cobs, etc;
Charcoal from wood waste during logging, lumbering and veneering such as wood log ends, stumps, wood branches, twigs, barks and trimmings;
Charcoal from the fine argo-forestry waste materials such as sawdust, rice husk (rice hull), coconut coir dust, etc;
Charcoal from tree plantations.

If you want to make biomass charcoal by the step of biomass⇒biomass briquette⇒biomass charcoal briquette, please to learn.
In order to make your raw biomass material into charcoal, you will need a carbonization furnace or something to do this work.
Prepare your raw charcoal
Before we make the charcoal briquette, let's learn the requirement for charcoal fines and other things for charcoal briquette machine.
Size
Small material size is always good for charcoal briquette making before you make your charcoal briquette, please check all of your charcoal fine with the proper size. We recommend you the of under 5mm for making good quality charcoal briquette.
moisture
Moisture around 25-50% (depends on lots of factors like charcoal sources, briquette machine type, pressure, etc.) is working with the charcoal briquette process, high moisture will build a briquette with high density and with low energy cost on briquetting process.
Briquette charcoal with binder
Charcoal is a material totally lacking plasticity and hence needs addition of a sticking or agglomerating material to enable a briquette to be formed. Thus Binder becomes a very important factor is the charcoal briquette making process, pure charcoal is a thing which burns with no smoke, no smell.  The use of charcoal determines the type of binder it uses, for industry usage, there would be wider choices in binders.
Binder examples
starch, clay, slime, tar and pitch, molasses, resin, animal manure, sulphite liquor residues, etc.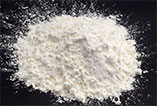 starch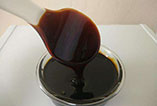 molasses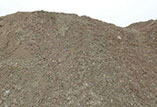 clay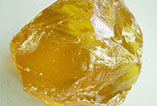 resin
Other additives
It is possible to add material to aid combustion of briquettes such as waxes, sodium nitrate, and so on, during manufacture to give a more acceptable product. Also, clay as a binder, silica, and so on, can be mixed with the fines to reduce the cost of the briquette. This, of course, lowers the
calorific value
and is merely a form of adulteration for which the user pays, though claims may be made that burning is improved. But well made briquettes are an acceptable, convenient product. The virtual absence of fines and dust and their uniformity are attractive for barbecue purposes. Generally, they sell at around the same cost per kg as lump charcoal in high price markets and have more or less the same calorific value as commercial charcoal of 10-15% moisture content.
Usage of some common additives
: brown coal (heat source), mineral carbon (heat source), borax, sodium nitrate (ignition aid), limestone (ash-whitening agent), raw sawdust (ignition aid).
Benefit
Charcoal briquette is a very good fuel compare to biomass briquette which is also widely used. When we turn the biomass into charcoal, after a series of pyrolysis reactions, we remove the smoke, smell and only leave the carbon with the raw material, this makes the charcoal briquette with the advantage of smokeless, odorless and high burning value (80% ahead of biomass briquette) when burnt.
Charcoal briquette machine for sale – find the most suitable one
---
Roller briquette press machine
Briquette shape: round, pillow, square, etc
Briquette size: 10-80 mm (in diameter)
Capacity per set: 0.3-16 t/h
The roller briquette press machine makes a continuous charcoal briquette process with large capacity. With one briquetter, the capacity can even to 16 t/h (the best choice for large capacity charcoal briquetting). The briquette is also easy to be packed with packing machines.
Charcoal briquette from roller briquette press machine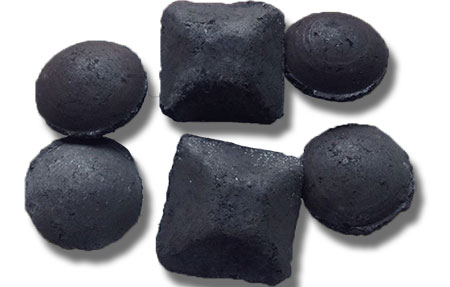 Find specification for roller briquette press machine here
---
Extrusion briquette maker
Briquette shape: triangle, round, square, rectangle, plum blossom, etc
Briquette size: 20mm to 80mm (in diameter)
Capacity per set: 0.3-3.5 t/h
Extrusion briquette maker is an ideal briquette machine for charcoal briquette making in industry. The briquette is with a different shape compared to the roller briquette press, the briquette is made with low energy cost. The machine is with low maintenance cost no matter time and money. It is also a kind of choice for shisha charcoal making.
Charcoal briquette from extrusion briquette maker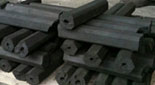 hexagon
square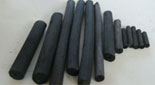 round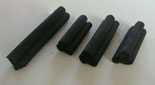 plum blossom
Find specification for extrusion briquette maker here
---
Coal Charcoal Briquette Making Machine
Briquette shape: octagon, round, hexagon, etc.
Briquette size: round diameter around 50-80 mm, other shapes around 150*70*70 mm.
Capacity per set: 0.5-1.5 t/h
Coal charcoal briquette making machine makes charcoal briquette with honeycomb/beehive shape or any other customized shapes. It can make charcoal briquette with the shape much similar to extrusion briquette maker and with each of the briquette the same size. Finished briquette with high strength due to its high pinch pressure.
Charcoal briquette from coal charcoal briquette making machine

Find specification for coal charcoal briquette making machine here
---
Hookah Charcoal Briquettes Maker
Briquette shape: round, square, hexagon, etc
Briquette size: Round: 20-45 mm; Square: 15-55 mm.
Capacity per set: 0.15-0.3 t/h
Hookah charcoal briquettes maker is with a mechanical or hydraulic system which supplies a big pressure for charcoal making, thus makes the briquette with high density and long burning time. The machine usually used for making charcoal briquette as hookah/shisha. The high quality briquette is also a very good product for BBQ.
Hookah charcoal briquette made by hookah charcoal briquettes maker

Find specification for hookah charcoal briquettes maker here
---
If you have doubts about choosing any of those machines for your charcoal briquetting business, just
contact us
for help.