Coal briquette plant 20-30 t/h in Mongolia mix with some lignite
---
There are many kinds of coal briquette machines, and in the industry use, for getting a big capacity and a continuous work, most of the briquette plant choose roller briquette press machine as the core briquette machine.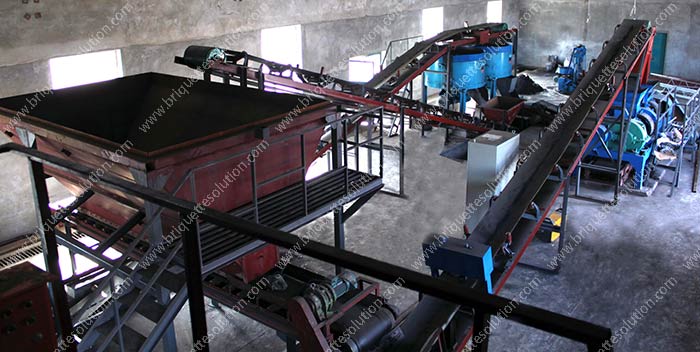 The coal and lignite briquette plant
Coal is a very common material in briquette making. Lignite is a kind coal which is hard to make briquette.
This briquette plant we mix the lignite together with normal coal and get the briquette. It makes a very good effect for reducing the cost of the raw material and make value from lignite.

Dosing machine
and crusher
After checking over the rate for the raw materials, dosing machine then used for making the rate done. Crushers help to get a proper size for briquetting and increase the service life for rollers.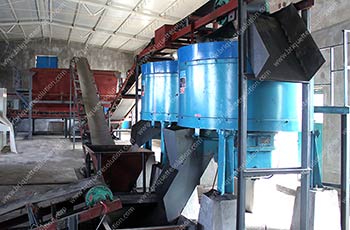 Mixer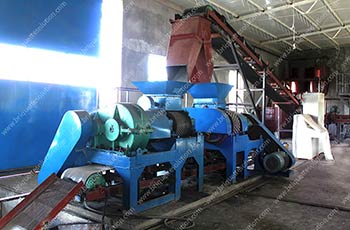 Roller briquette press machine
However, coal briquette binder is still needed with the briquette process as using the normal type roller briquette press machine, wheel mixer not only do the job of mixing, but also improve the quality of powder for briquetting process.
The well mixed material finally fed into two sets of the roller briquette press machines to make the coal briquette.
Lignite briquette machine
Lignite
 ( or other names as brown coal, wood coal etc.) is the coal with the lowest degree of coalification. Lignite coal briquette making is a problem in the briquetting market. Choose the right way and machine for the briquette making is a very important factor as we need to get a good profit from the briquetting making process. MaxTon supplies solutions for lignite briquette making to turn this low energy waste to treasure.