Vertical Hammer Crusher
---

Vertical crusher is a kind of no grate bar type, fine grinding equipment hammer crusher which is widely used in sand making process. With this characteristic, for those materials before briquetting, which is too big and with big hardness, vertical crusher then can be an ideal choice. Vertical crusher is also used for crushing coal, coke powder, limestone, cement clinker, mix, gypsum, coal gangue, slag, copper ore, iron ore, etc various kinds of material at last.
It is suitable for raw materials & revert crushing, especially for high moisture content materials, strong adaptability, not easy blocking, smoothly feed.
Structure
1. bearing
2. top flange
3. scale plate
4. hammer
5. product output
6. distributor plate
7. bracket
8. observation port
9. observation port bolt
10. motor seat
11. motor
12. motor wheel
13. V-belt
14. feeding port
15. host wheel
Working Principle
The raw material is feeded from the feeding port and vertically falls into the crushing chamber, with the high speed rotating distributor plate's centrifugal force, the material then thrown to the scale plate in the shell, by the hammer blow and the other part of the umbrella-shaped split. The material around the distributor plate collide with each other and move down with the function of gravity then collide in the sencond, third…distributor plate, after it go through all of these distributor plates, then it output from the output port with small particles.
The distributor plate has 3-6 layers according to different models.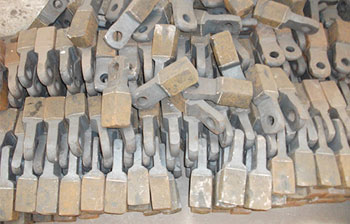 hammer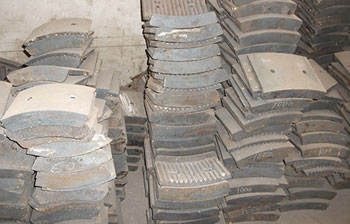 scaleplate
Feature
Simple and reasonable structure, low operating costs. Use the stone-stone principle, low cost on wear-parts.
High crushing rate, energy saving.
No screen, low requirement on moisture, raw material moisture acceptable up to 8%.
Low working noise below 75 dB (db level), less dust.
Suitable for crushing mid-hard to hard materials.
Final product with cubic shape, high bulk density, small iron pollution for raw material.
Easy maintenance.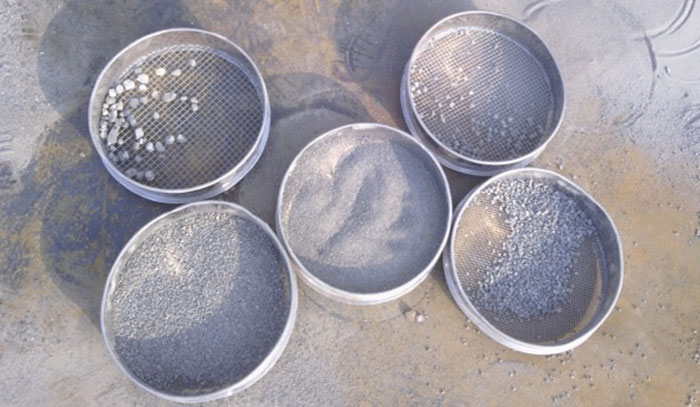 finished product from vertical hammer crusher with different screen sizes
Parameter
| | | | |
| --- | --- | --- | --- |
| Model | Barrel Diameter (mm) | Capacity (m³/h) | Power (kw) |
| YKVC650 | 650 | 1-10 | 11-15 |
| YKVC800 | 800 | 3-15 | 15-22 |
| YKVC1000 | 1000 | 5-30 | 22-37 |