Biomass Briquette Machine Guideline
---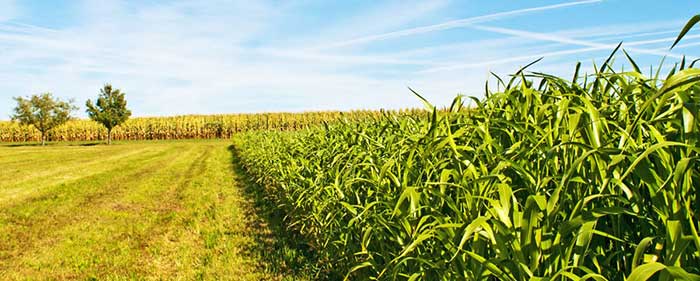 Use the biomass briquette machine to produce biofuel briquette and even make the briquette to charcoal is a popular business everywhere in the world.
Why biomass briquette
Around the world, there come huge quantities of agro waste every year. Directly burn these waste are with very low thermal efficiency and widespread air pollution. Using biomass briquette machine to briquette the biomass argo waste could mitigate these pollution problems as well as making use of this important energy resource.
Better heat source – high calorific
Biomass briquette has high specific density (600-1200 kg/m3) and bulk density (400-800 kg/m3) compares to loose biomass (60-180 kg/m3). Briquettes give much higher efficiency due to the low moisture and higher density.
Environment protection
Biomass briquettes can be used as substitute or alternative to fossil fuels and wood. They are made from agricultural and forestry wastes. The wastes are converted into high density & energy-concentrated biomass briquettes using binderless biomass briquetting machine, without using any chemical. This makes the briquettes 100% natural.
It is for their efficiency and cleanliness in heat production that they are preferred in daily use and industrial facilities.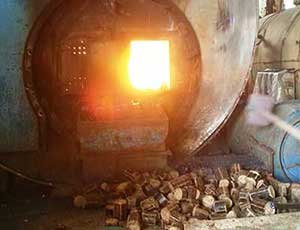 Biomass material
The biomass briquettes are mainly produced from the agricultural waste material, livestock, industrial/urban waste or a mixture thereof.
A list of them:
different argo fibres like wheat straw, rice straw, hay, jute stick, groundnut shell, energy grasses (miscanthus, elephant grass, switchgrass), seed husks, corn cobs, corn stover, energy cane, sugar cane bagasse, mustard stalk, coir pith, etc;
cotton stalk, bamboo, grapevine clippings, fruit tree clippings, coffee shrubs;
olive pits, coffee husk, peanut shells, and all other types of nut shells;
tobacco waste, used coffee grinds, dried tomato vines;
recycled paper, cardboard, spent bank notes;
MSW (Municipal Solid Waste)
dried animal droppings, dried sludge from wastewater treatment plants.

Basic things for material before making biomass briquette
The following factors are very important for our biomass raw material:
Moisture – Low moisture content
Moisture content should be as low as possible, generally in the range of 10-15 percent. High moisture content will pose problems in grinding and excessive energy is required for drying. Drying is normally not required for materials like the coffee husk, groundnut shells and rice husk.
Size – small particles
Generally, the maximum size of raw material should be less than 5mm or 30mm (depends on the machine type).
The whole briquette process
Crush—Dry—Briquette—Pack 
Crush – If the material is not with standard size for briquetting, it must be crushed before the briquette process.
Dry – Drying process can be before or after the crushing process, it depends on the moisture content. Material with suitable moisture won't need any drying.
Briquette – The raw material with suitable size and moisture then can be briquette.
Pack – If needed.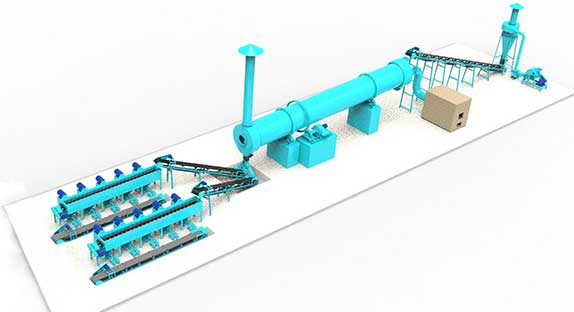 Binderless way
Biomass is a kind of material different from other materials as it contains a material – lignin, which can be softened at high temperature and pressure conditions and form as a kind of binder.  Follow this way, it helps us to solve the problem on briquette making process which means we can briquette our biomass without binder, thus reduces our cost on the binder and also makes our briquette environmentally friendly.
Biomass briquette machine – find the suitable one
There are several kinds of biomass briquette machines that will be suitable for you and here we show as follow:
---
Log briquette maker
Briquette shape: Cylinder, Hexagonal column, Square column, etc.
Briquette size: 6mm to 85mm (in diameter)
Capacity per set: 0.5-2 ton
Log briquette maker is a kind of mechanical briquette machine that is suitable for biomass briquette making, the requirement for raw material is rough, the mold is easy to change to meet your different requirements of the briquette sizes and shapes – one machine from pellet to briquette.
The running piston makes a high temperature which softens lignin and gets the briquette made. The machine with high capacity is suitable for industrial usage, the briquette is popular in the market and with a high strength.
Biomass briquette from log briquette maker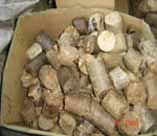 mixed biomass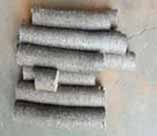 paper mill waste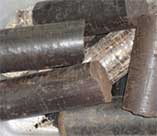 corn stalk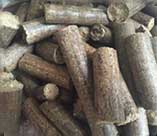 peanut shell
Find specification for Log briquette maker here
---
Screw bio briquettes machine
Briquette shape: Hexagonal column, Square column, etc. (with a hole in the middle)
Briquette size: 30-80 mm (in diameter)
Capacity per set: 100-350 kg
Screw bio briquettes machine is a good choice for dealing with small amount of biomass, the briquette theory of the machine is the but with a different way, the temperature growth of the raw material comes from the screw briquette process as well as the heating ring, and mainly the heating ring. As lignin becomes a better binder in higher temperature, though the pressure is not that high for this type of briquette machine, it still makes a good quality briquette.
Biomass briquette from screw bio briquettes machine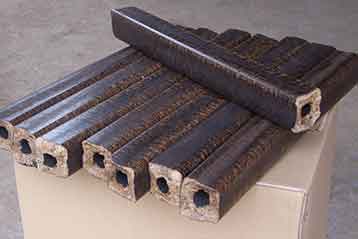 Find specification for screw bio briquettes machine here