Briquette machine for rice husk – making your own choice
---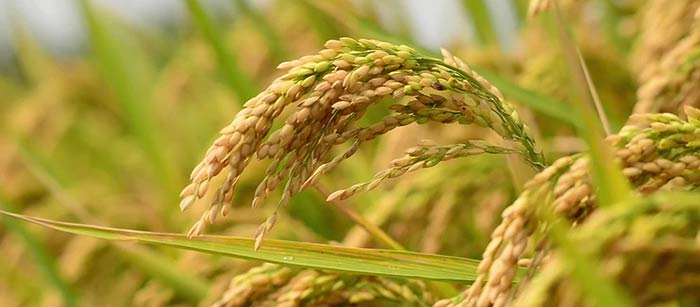 Rice husk briquette machine can make the rice husk to briquette for further usage. It is a way to recycle the rice husk and make value from the product.
Basic properties of rice husk
Rice husk, another name as rice hull, is a kind of biomass waste as the coat of the rice. The ingredients of it are cellulose (40%-50%), hemicellulose (10%-30%), and lignin(20%-30%). The lignin itself is with high rate compared to wood (17%-32% for different wood), which makes a good material for briquetting.
The usage of rice husk
Rice husk is widely used as the wide distribution and high burning value. It is easy to burn, with less pollution and ash content. Burning rice husk can highly reduce the SO2 rate of the exhaust compared to use coal. Mainly the rice husk has several ways to use with its burning effect:
1. Used in daily life as fuel for boiling water and cooking;
2. Used to burn for making clay bricks;
3. Used as fuel for boilers;
4. Used to burn for making electric;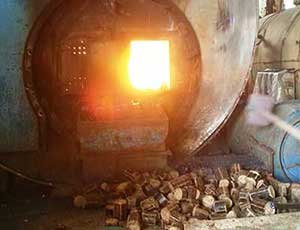 Rice husk briquette used for boiler
Why make rice husk briquette
The rice husk can be directly used as fuel, but this makes a lot of heat loss. The bulk burning efficiency for rice husk is only 10%-30%, make rice husk briquette can improve this work. After the rice husk is made to briquette, the burning value then is 60% higher than wood, density is 10 times as the bulk (almost twice as wood). Due to this high density, it can keep on burning for two hours after the flame stops.
The briquette also improves the work of storage and reduce the fire risk for the bulk rice husk.
The process of rice husk briquette plant
The rice husk is normally with a length around 7mm which can be briquette by some of the briquette machine but not all of them. Make it with proper size is crushing. The crushed rice husk with proper moisture then can be briquette in briquette machines as making the briquette.
It's a simple process with several machines.
Raw rice husk ⇒ Drying (dryer) ⇒ Crush (crusher) ⇒ Briquette (briquette maker)

If your rice husk briquette plant only with small capacity, you may find your own way of drying like put it in the sunshine. Else we advise using a dryer like rotary drum dryer for this process in order to make the continuous plant, even moisture of the raw husk, and higher the efficiency.
Rice husk briquette machine for sale
---
Log briquette maker 
Briquette shape: Cylinder, Hexagonal column, Square column, etc.
Briquette size: 6mm to 85mm (in diameter)
Capacity per set: 0.5-2 ton/h
The log briquette maker can accept raw rice husk with no crushing process, the final briquette is flexible with rob size as well as pellet size. Mould is easy to change to be suitable for these different sizes briquette making. With skilled workers, the mould change process only takes one hour.  The spare parts are with long service life and can run with no fault with thousands of tons.
The disadvantage is the machine is with big capacity even the smallest model will produce for 500 kg/h, which may not acceptable for those small facilities.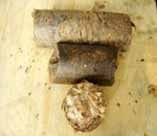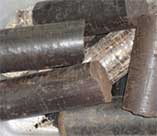 Find specification for Log briquette maker here
---
Screw bio briquettes machine
Briquette shape: Hexagonal column, Square column, etc. (with a hole in the middle)
Briquette size: 30-80 mm (in diameter)
Capacity per set: 100-350 kg/h
If you are planning to make rice husk charcoal, then it is an ideal briquette machine for your raw rice husk, the price of the briquette machine is very affordable. Not a much high pressure is needed as there's a heating system in the output to smelt the lignin, smelting lignin makes the briquette quality better. The machine is easy to move, fix up and operate.
Disadvantage:
There will be smoke at the output as the high heating temperature.
The screw needs to be regularly repaired in several days.
The rice husk should be small enough to meet the requirement of the machine.
The capacity for each set is not that big. If your plant is a big one, there will be lots screw bio briquettes machines there.

Find specification for screw bio briquettes machine here
---
Biomass brick briquetter 
Briquette shape: octagon, round, hexagon, etc.
Briquette size: round diameter around 50-80 mm, other shapes around 150*70*70 mm.
Capacity per set: 0.12 ton/h
Biomass brick briquetter is suitable for making brick briquette with rice husk, It works with a hydraulic system and makes the briquette with high density. The brick briquette is also a popular product in the market. The machine is easy to control with PLC system or manual work.
Disadvantage: The capacity of the machine is small and with a higher price rather than other types of briquetter for rice husk with the same capcity.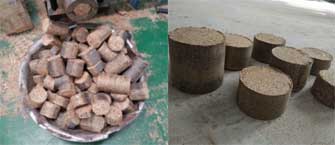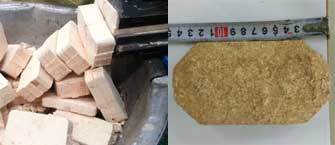 Find specification for biomass brick briquetter here
---
Wood chip compactor
Briquette shape: cuboid
Briquette size: 420*350 (mm)
Capacity per set: 120 bags/min
Wood chip compactor mainly is used for compacting wood chips. But it also can be used to compact rice husk. High pressure supply can make the rice husk bale perfect. But, to be exact, this is a kind of compacting machine rather than briquette. As the rice husk also has a lot of other usages rather than briquetting. The compacting way is also a popular type. It helps to reduce the cost of storage, transport for rice husk.

Find specification for wood sawdust compactor here
---
The burnt ash of rice husk weight 20% of the raw husk. It contains 87-97% of silica which makes it a good raw material for making sodium silica (water glass), mix the burnt ash with sodium hydroxide/NaOH with different rate and heat it with a temperature around 100 celsius can make sodium silica with different grade.
The sodium silica is a kind of binder which is widely used in industry briquette making like mineral, sludge, fly ash, etc.