Wheel Mill
---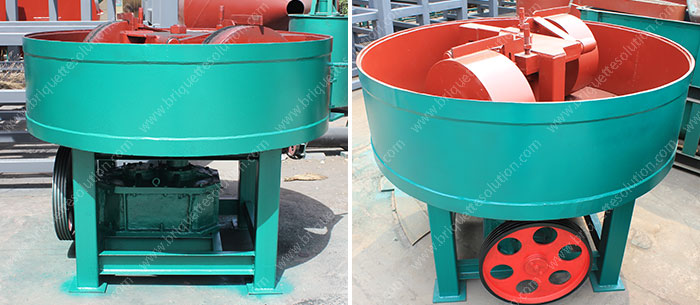 Wheel mill is an important equipment in briquetting process. The main functions of the wheel mill are as follow
1. Mix the materials well-distributed with the binder
2. Crush some big materials into tiny particles
3. Reduce the gaps between the particle materials, remove more air and help to make better briquette
Working principle
When the material is feed in the wheel mill, it starts to work. The wheel height is automatically adjusted when there's big block or hard material, the wheel will rise and fall over the hard objects and falls due to its own gravity. Scraper in the rotation will be rolling material to re-scraped under the roller and rolling time after time. After the material is stirred evenly, open the material discharge device, the material rotates with the scraper to the discharge port.
Component
Transmission, grinding plate, grinding wheel, planetary mixing device, mainframe, etc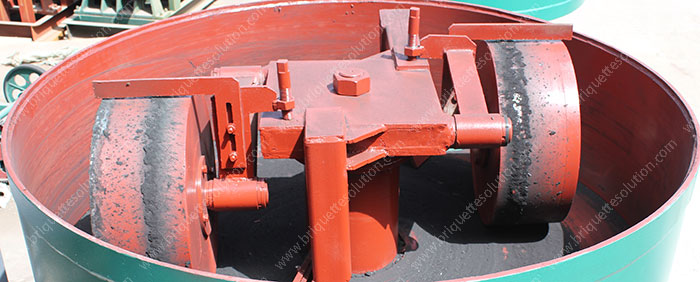 Planetary mixing
Compare to another common mixer — double shaft mixer in the briquette line, the wheel mill is a kind of mixer which cannot continuously work though it's working theory. Thus, in order to make our briquette line more automatic, we usually set more than one wheel mill to solve the problem.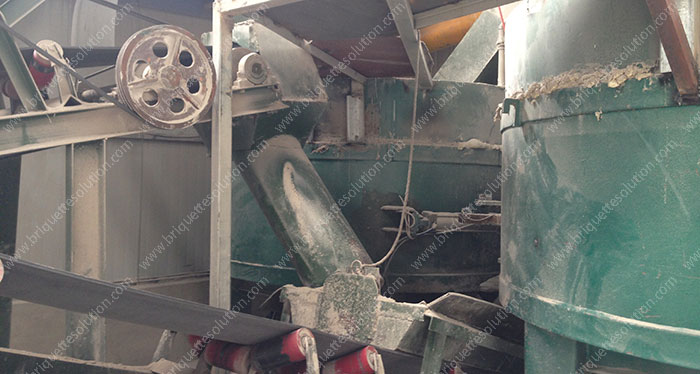 Two sets wheel mill together for a continuous briquette line
Parameter:
| | | |
| --- | --- | --- |
| Model | Power (kw) | Capacity (t/h) |
| YKWM1200 | 11-15 | 1-3 |
| YKWM1500 | 15-18.5 | 2-4 |
| YKWM1800 | 18.5-37 | 3-5 |
| YKWM2400 | 37-45 | 6-8 |