Salt Briquette Machine Guideline
---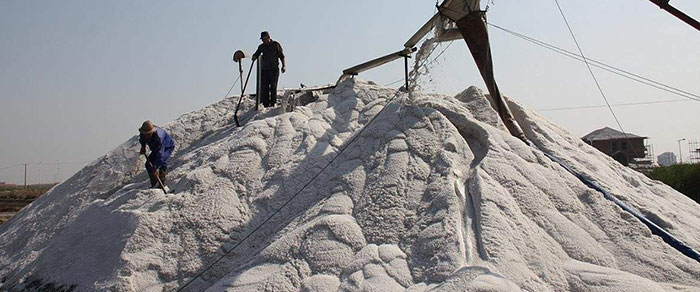 Salt briquette machine uses salt to make briquette. There are mainly two kinds of salt briquette – water softener salt and animal mineral lick salt.
A Quick Link
water softener salt  animal mineral lick salt
The usage of salt
Most of the people will think salt is only a kind of food seasoning. But in fact, the human consumption represents for salt is only 25%. Other salts go into industrial applications.
And in the usage of salt briquette, it is mainly separated into two parts: water softener salt and animal mineral lick salt.
Salt characteristics for briquetting
The size-range
The size-range varies between 0 and 2 mm, according to the available fraction selected by the producer to produce the briquettes. The choice between very fine fractions (below 200-300 µm) can have important consequences on press operating parameters, particularly regarding the method used to feed the moulding rolls. The ideal size-range would combine some coarser crystals to finer particles (< 100 µm) in order to optimize the mix compacity and form a strong briquette.
The moisture
Its moisture is generally below 0.3 %. Salt is very often fed hot to the briquetting press (40-60°C) and this helps briquetting allowing a better combination of crystals. Salt can also be briquetted cold but this does require a higher pressure level.
Water softener salt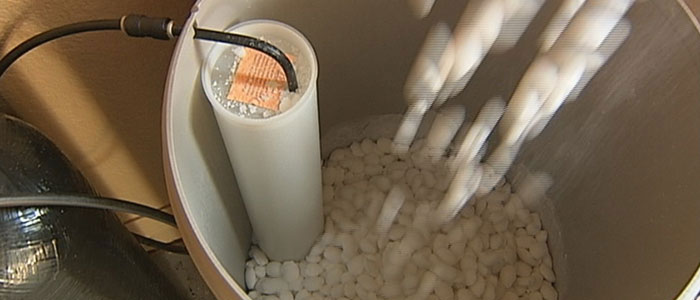 The water softener salt, also known as ion exchange resin regenerate. Which the main ingredient is sodium chloride, is used to reduce the hardness of water (Calcium, magnesium and
other water based impurities). It helps the water clean, keep the pipeline unobstructed and free of scale.
Usage
Daily life
Helps to reduce the hardness of drinking water, makes the clothes softer after washing, keep your skin dryer after the bath, reduce scaling in the pot.
Industry
A lot of the salt briquette used for industrial boiler cause too much industrial boiler scale can cause explosion, It is also widely used in industry like electronic power industry, metallurgical industry, and medicine industry, chemical industry, food and beverage industry, hotels, restaurants, heating stations, pots furnaces, office buildings, cold storage, shopping malls, air-conditioning, etc.
The benefit of water softener salt briquette
Purity up to 99.5% compared to which ordinary salt only has a percentage of 98.
Special made water soft salt has twice efficiency to the normal salt, reduce the maintenance time and increase the service life.
The salt briquettes are all with the same shape, when they are put together, won't cause any problem on blocking, keep the water soft progress with high quality and efficiency.
It has a 5% greater ability to remove "hard" substances than ordinary salts.
Water softener salt briquette machine
Hydraulic roller briquette press machine
Briquette shape: round, pillow, square, etc
Briquette size: 10-60 mm (in diameter)
Capacity per set: 2-15 t/h
Hydraulic roller briquette press machine plays a good role in softner salt briquette making. Its high pressure makes the briquette steady and a long service time for water treatment. It also has a large choice for the shape of the briquette salt and varies in capacity.
Water softener salt briquette from hydraulic roller briquette press machine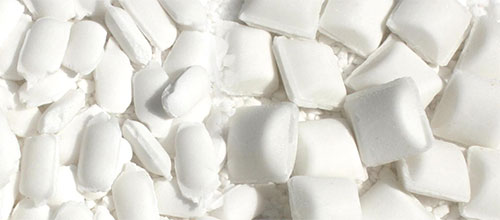 Find specification for hydraulic roller briquette press machine here
---
Animal mineral lick salt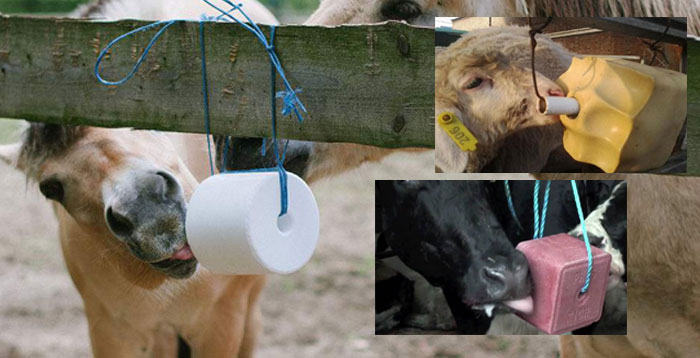 The animal mineral lick briquette or licking stone is used to supply a number of minerals for animals for optimal growth and reproduction. For all the animals which are fed in the farm, salt briquette is needed every day. Like the cows, they need it to make milk which contains a lot of sodium and chloride. When they don't have enough salt, they will lose appetite and weight. If this thing goes on, they even get odd materials such as dirt, rocks and wood to satisfy their instinctive taste for salt.
Benefit
Keep electrolyte balance for animals.
Promoting growth and development for the livestock and improve the feeding remuneration.
Promoting the reproduction of livestock.
Prevention and control of livestock nutrient deficiency (allotriophagia, nutritional myopathy, bonobos disease, nutritional anaemia, etc. )
Attention on using lick stone briquette
The animal lick salt is easily soluble in water, do not pour water on it or put it in the trough and sink.
Some of the animals may not lick the salt at the beginning, do not mistakenly believe that they do not need, they will start lick after three days.
Place the salt briquette firmly, avoid contamination of dirt.
Common raw materials and additives
Salt, bone meal, limestone, shell powder, calcium phosphate, various trace elements.
Animal mineral lick salt briquette machine
Hydraulic briquetting machine
Briquette shape: round, square, etc (can mark with your own brand)
Briquette size: 5-50 kg/pcs
Capacity per set: 3-4 pcs/min
Hydraulic briquetting machine supplies a very big pressure for making all kinds of briquette include the animal mineral lick salt briquette. The briquette machine brings you briquette with uniform size and quality. The lick salt with high density won't break and with a long service life. These briquettes with the same shape and size are easily packed in cartons to sell and transport.
Animal mineral lick salt briquette from hydraulic briquetting machine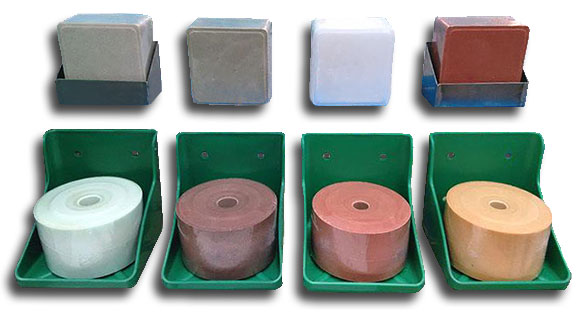 Find more specification for hydraulic briquetting machine here
Related article: salt briquette plant to manufacture animal lick salt – the solution